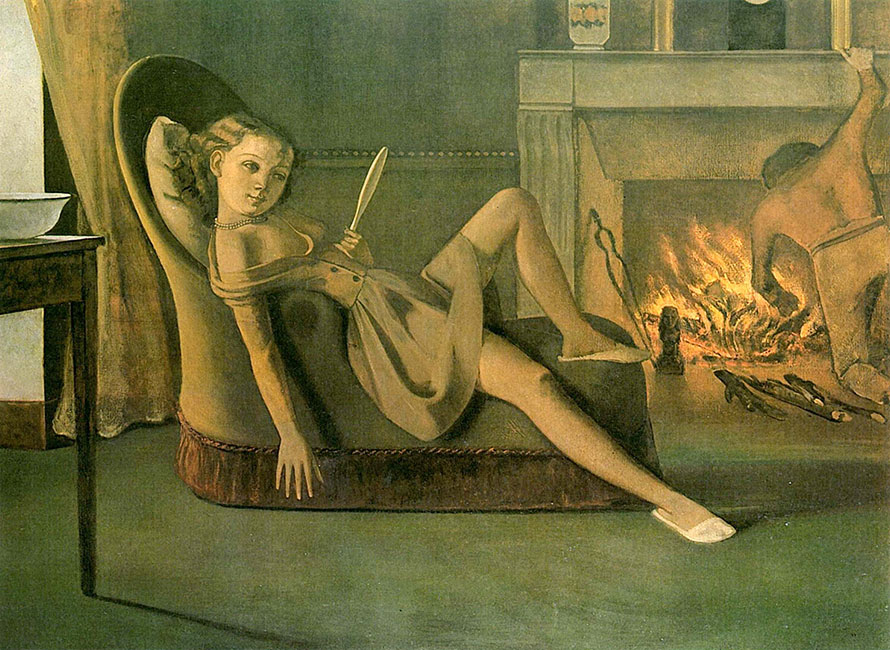 Balthus,
The Golden Days
, oil on canvas, 1944-45.
I pretended to be sweetly dead, freshly killed. I held an imaginary knife, a fist to my chest.
"Look, I'm like that Balthus painting, you know the one."
"Very funny," he said.
"Don't you like my game? I could do this whole book of art here."
"That is nice," he said, not looking up from his newspaper.
"Would it be nice if I were dead?"
↢ BACK