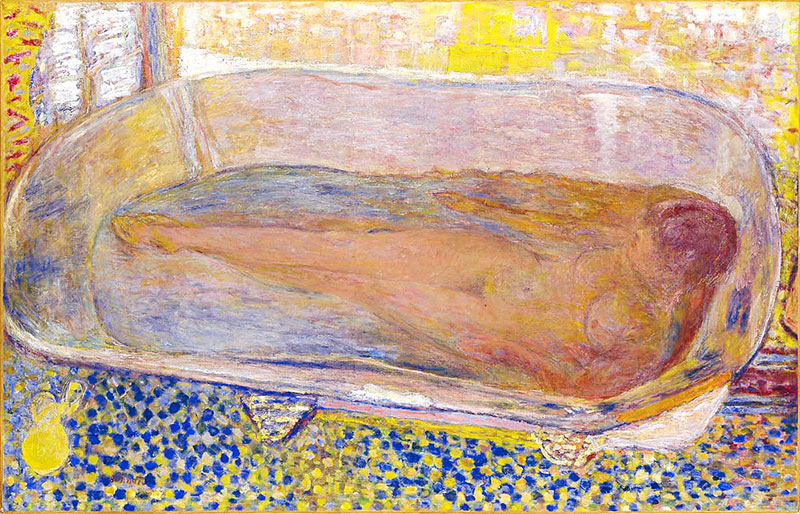 Pierre Bonnard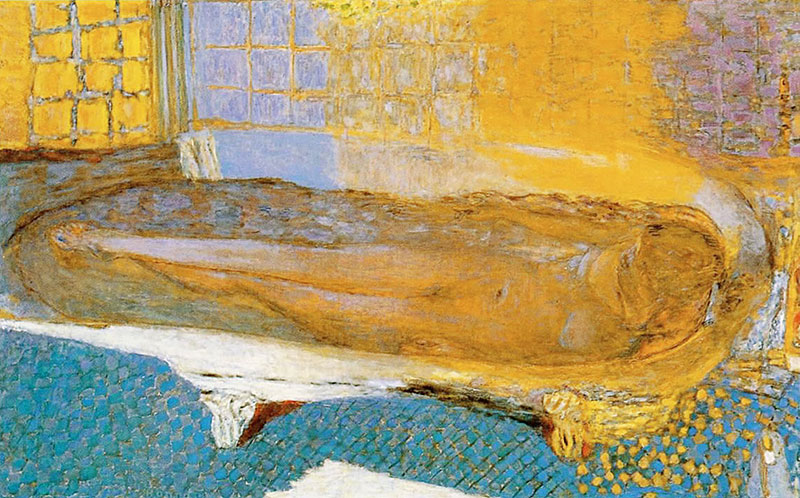 Pierre Bonnard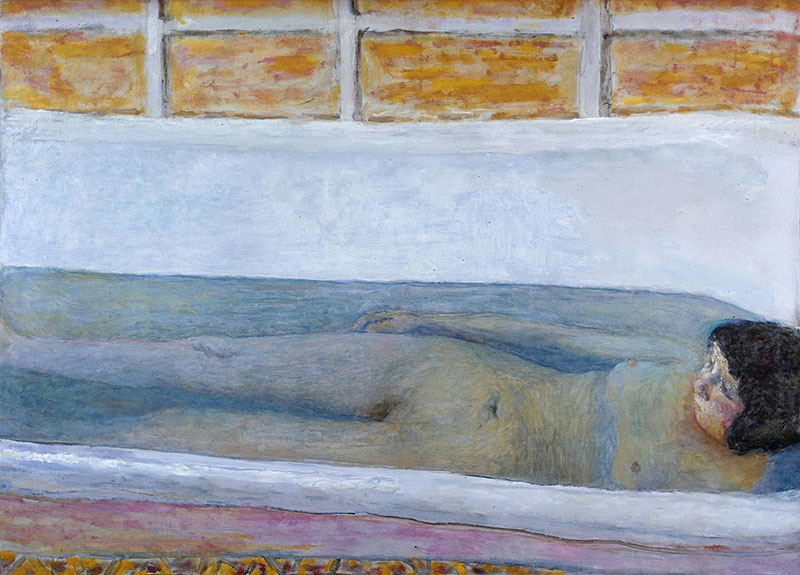 Pierre Bonnard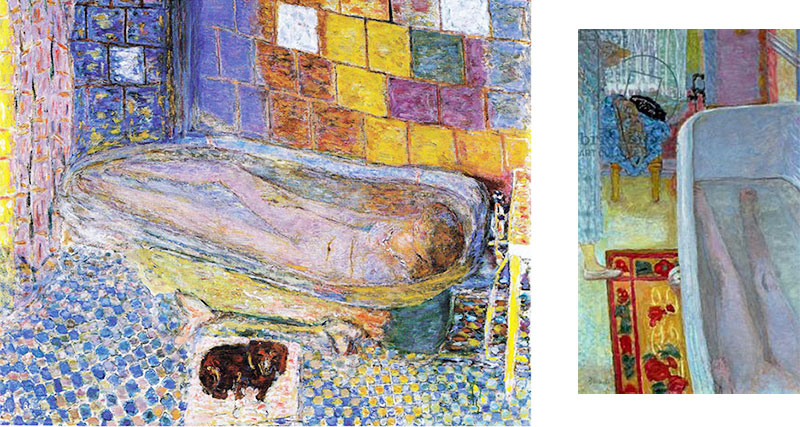 Pierre Bonnard,
Nu dans le bain au petit chien
, oil on canvas, 1941-1946.
The paintings were of women in the bath. I stopped at one in opalescent colors, wetting it with my finger, the bathtub so shining blue and orange and yellow it looked made of glass. There was a small dog curled up at the bottom of the bath. The woman's body floating in the water.
"They are all of his wife," he said. "They say she bathed so much because she was ill with tuberculosis. It was part of her treatment. She spent all day there. And this one here, with the dog, this was painted right before she died."
I turned the page quickly. I skimmed through the rest of the paintings, this bathing wife, so silent, so submerged, these corpses. My chest hurt. I didn't want to look. But it was the one at the end of the book, the last to be pasted in, that caught my attention.
↢ BACK